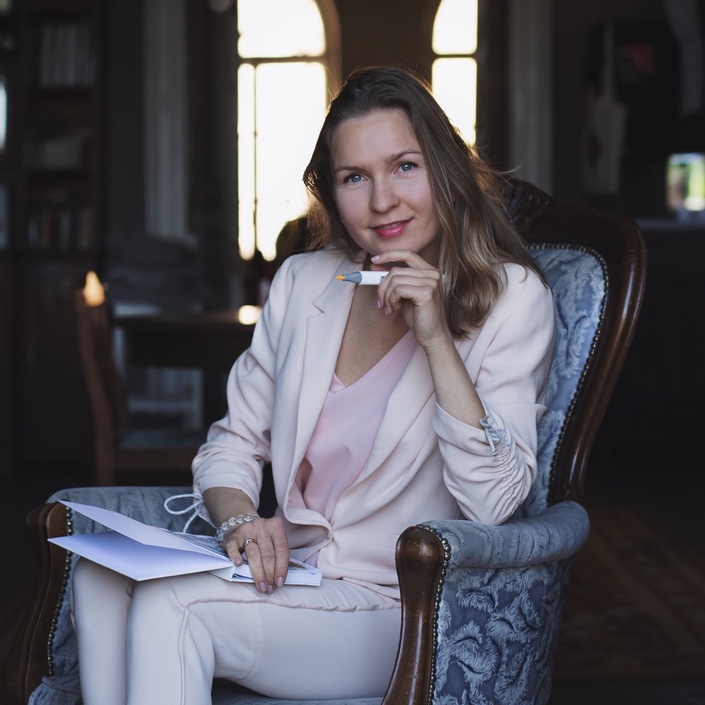 FREE PERSPECTIVE CHALLENGE
Learn to draw interiors from scratch in 7 days, and master basics of 1- and 2-points perspectives. Complete beginner level.
Watch Promo
🤓🎓✏️
More than 10K+ interior designers and creatives have already enrolled.
Have you? Join them today!
---
7 tutorials — 7 days.
Challenge yourself and master interior perspective drawing in a week!
Welcome to this perspective drawing party!
---
How long will it take?
✏️7 days if you invest 10-15 min daily
✏️14 days if you invest 10-15 min every other day
✏️1 weekend if you invest 2 hours 2 days in a raw
✏️1 day if you invest a couple of hours in one go
What tempo suits you best?
IMPORTANT NOTE:
Enjoy your free access to the course for 7 days.
In 7 days, you will automatically lose access to this course.
You have an opportunity to get unlimited access to the course content: click here
🤓🎓✏️
✏️ In this Challenge online mini-course I will cover basics of perspective in interior design drawing. Together we will go over 1- and 2-points perspectives so by finishing this Challenge you will complete 7 cool Lessons in 14 days if you do the lessons once every other day, 7 days if you practice daily (or less if you really commit and do all the tutorials in one go) and draw your first nice interior sketches.
✏️ You will learn how does perspective work both in interior and architecture drawings.
✏️ All Lessons in this Challenge are short and sweet about 6 to max 20 min long and literally packed with essential knowledge.
✏️ This Challenge is suitable for total beginners in interior sketching and in drawing in general.
✏️ As for the materials, all you will need here is a pencil, an eraser, a ruler and a sheet of paper (+ a couple of markers or coloured pencils, but it is optional).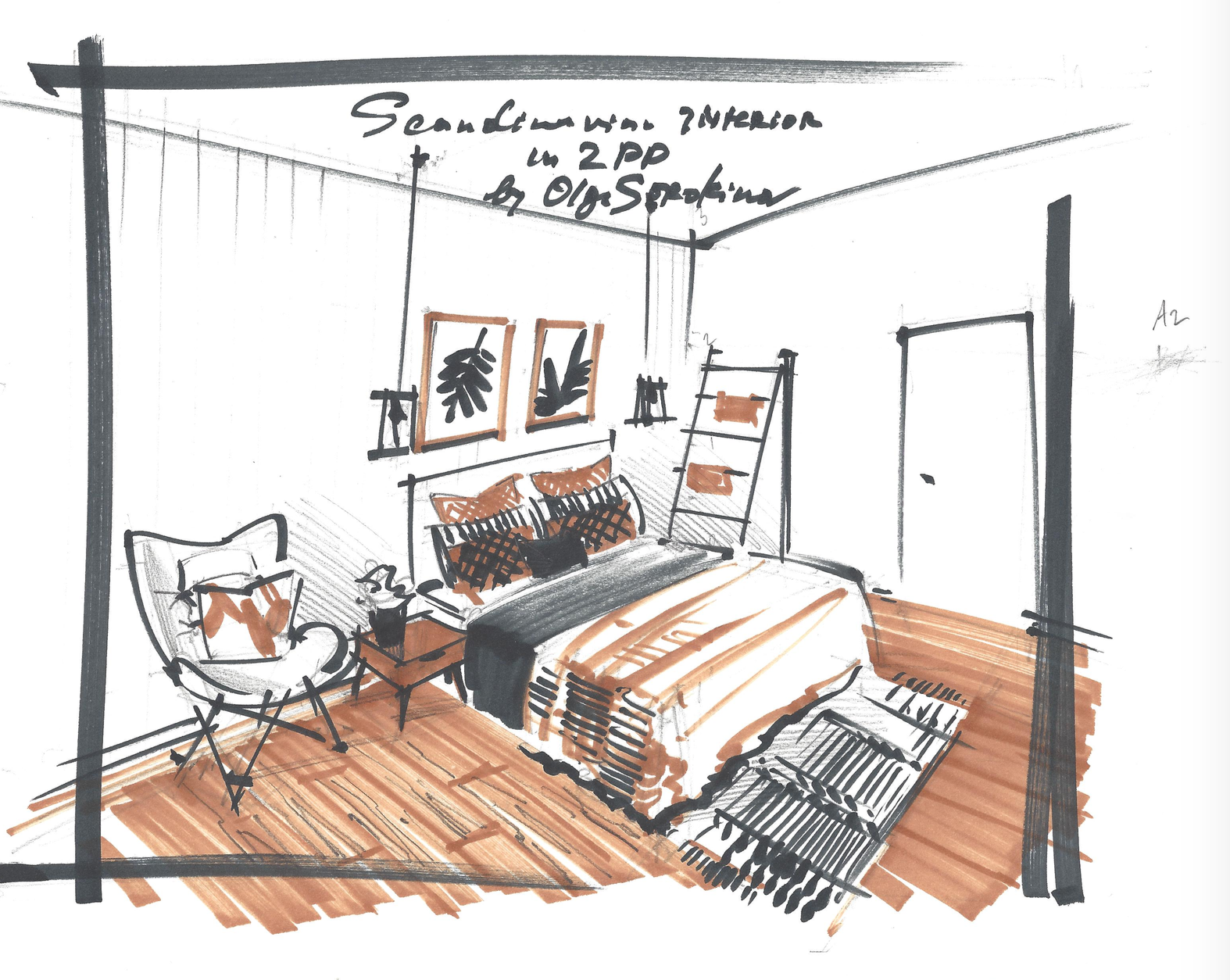 ---
👩🏼‍🎨
Learn my proven step-by-step system to master perspective in 7 days or less and create your first interior and architecture sketches by professionally using perspective!
---
---
👩🏼‍💻
You can learn from any device you like: PC, iPad, smartphone. This Challenge looks great on any platform!
---
✏️
Some more drawings of the participants
(P.S. You're gonna draw this interior as well)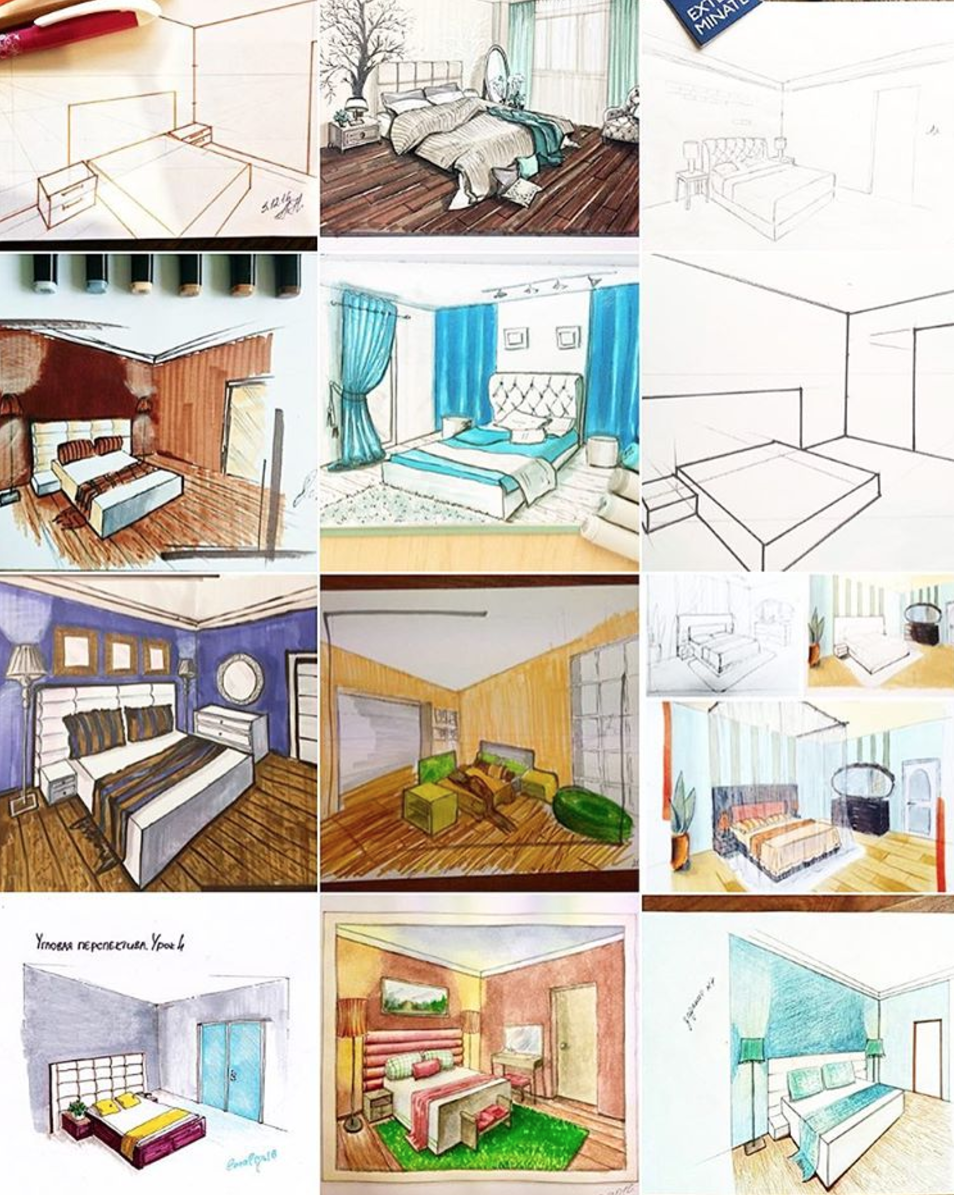 🤓🎓✏️
Meet your instructor: Olga Sorokina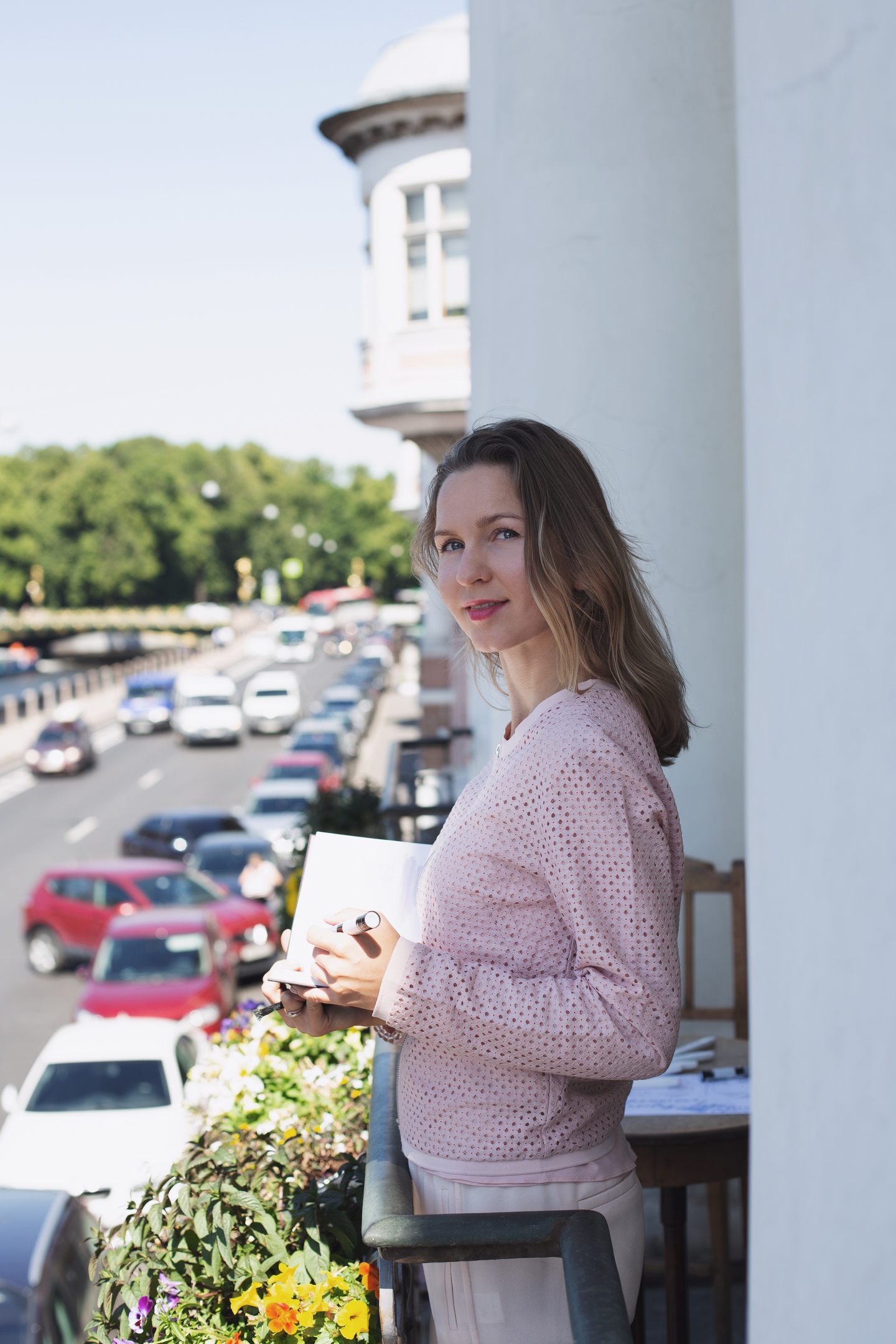 Website: schoolofsketching.com
YouTube: schoolofsketching
Instagram: @schoolofsketching

Olga Sorokina is an interior designer, freehand sketch trainer and author of a book on sketching with markers "The SKETCH" (now available in English on Amazon and in PDF here). Originally she is from Saint-Petersburg, Russia. Lived for 2,5 years in Copenhagen, Denmark, now lives in Auckland, New Zealand.
Background: graduated at Saint-Petersburg State Art Academy (Russia), MSc in Arts (interior design), 2004-2010. Olga is a winner of numerous international prizes for interior design and architecture.
Olga's Online School of Sketching. Since 2015, Olga develops online sketching and hand rendering video-courses (for ex. BASE ecourse for beginners and PRO ecourse for advanced sketchers) that have been a tremendous success and benefited hundreds of her students.
👩🏼‍🎨
"My aim is that you feel comfortable and confident while using principles of perspective drawing after finishing this Challenge mini-course so jump right into it and enjoy the content!"
- Olga Sorokina
"I really enjoyed participating and learning so much in such a short amount of time. am definitely interested in any classes or challenges you decide to do in English in the future!"
- Andreea Miinescu, Instagram
✏️
You will draw this also: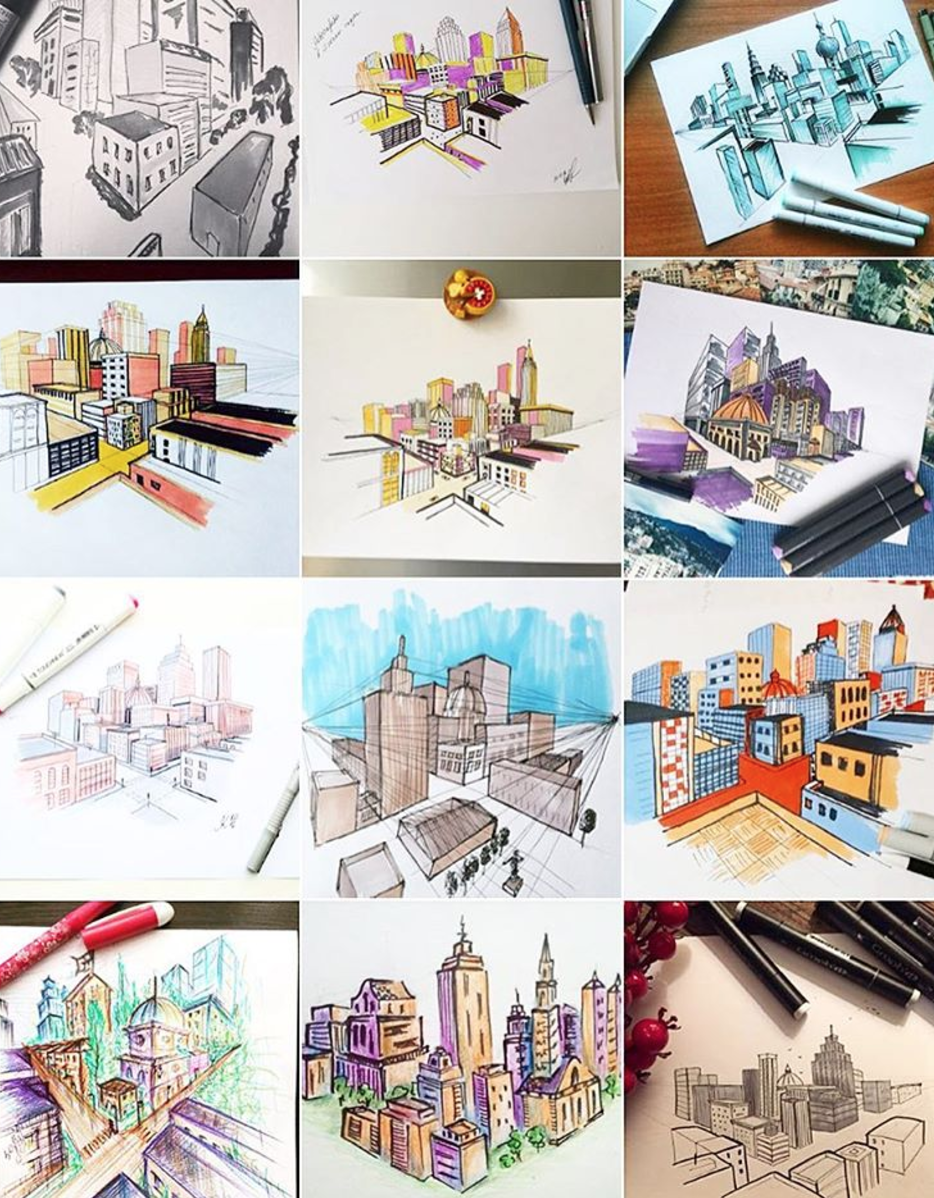 ---
👩🏼‍🎨
This is a great time investment for interior designers and interior design students, and best of all... this Challenge is FREE!
---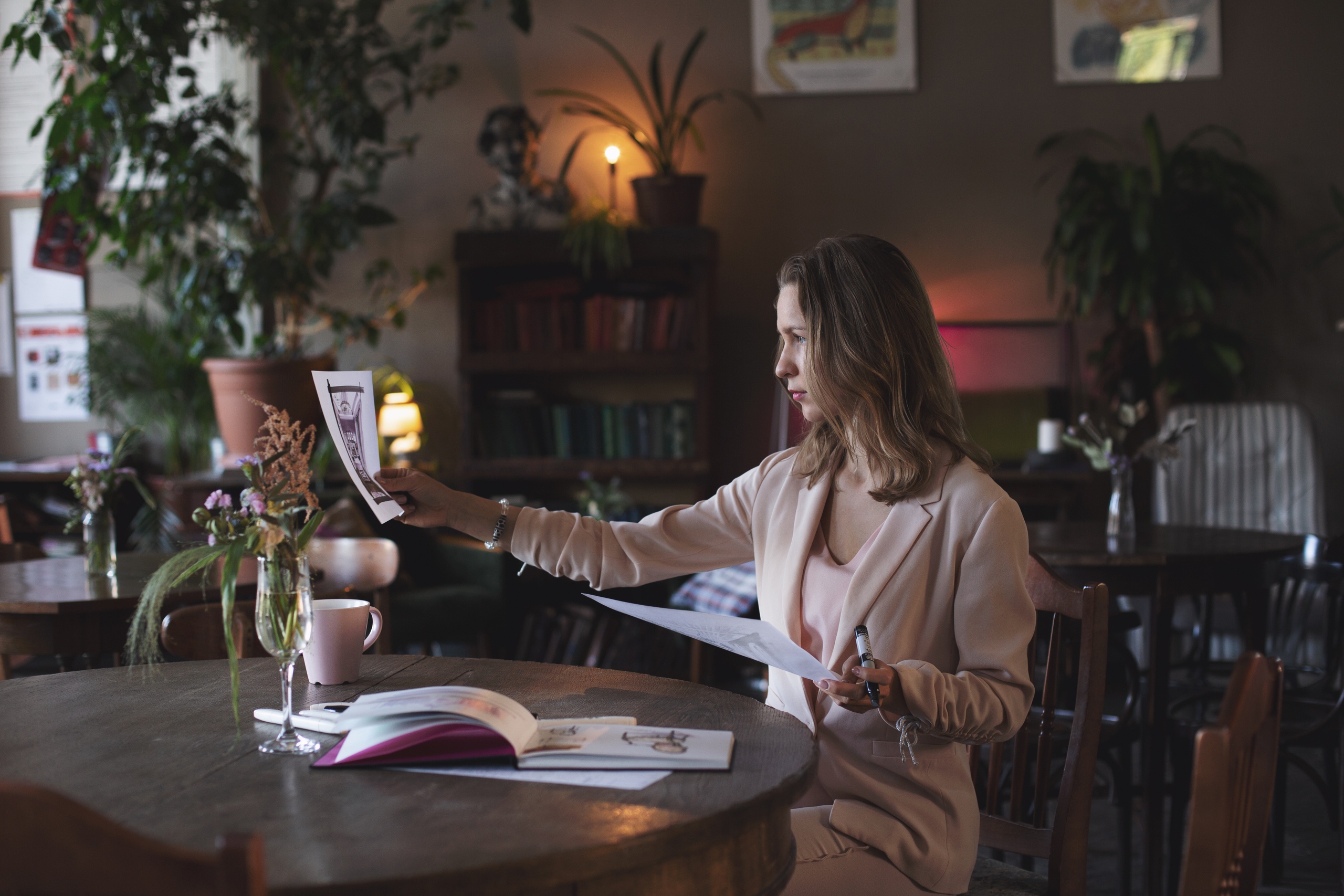 Course Curriculum
🎓INTRO
Available in days
days after you enroll
🎓2-POINT PERSPECTIVE
Available in days
days after you enroll
🎓1-POINT PERSPECTIVE
Available in days
days after you enroll
Frequently Asked Questions
Should I pay to participate in this Challenge?
No, this Challenge is FREE!
When does the Challenge start and finish?
It starts when you want, this challenge is a self-paced video course.
What do I need for the lessons?
Basically, you will need a pencil, a ruler, an eraser and paper. Markers or colored pencils are optional. Good luck!